Indeed!
It is definitely makeover madness.
Here's something I have been working on:
So, what about the Make-over? Have you seen this?
It caught my eye when I saw it on Instagram and Bam! I jumped on board.
This week is all about makeovers.
Well, jeez, that is what I have been doing for the last two months with my Teachers Pay Teacher products. Based on some things we have tried in the lab I have come up with some spectacular new ideas and exciting ways to use the challenges. Which has led me to revising some of my older products. It takes a while to do each one- about 7-10 days (because I have 8 zillion other things on my to-do lists and I only work on revising for 30 minutes a day)!
But along comes this makeover challenge so today I busted out a new version of Bubbles!
Take a look:
Cleaned up the cover a little. Man, was it ever too busy! Not awful, just way too much stuff all over it! I am also loving that new (for me) cursive font from
Kimberly Geswein
so I had to
feature
it!
Well, the inside of this one has also been revamped. We tried this challenge again in May and I had lots of new procedures we tried and new photos, so I re-did all the teacher stuff inside the product, including new lab sheets for the kids.
Bubbles, Bubbles, and more bubbles!
After "playing" and experimenting with bubble solution the kids have a design challenge!
Using some pretty wacky supplies they must sketch their ideas, decide what to do, and choose the supplies they need to carry out the design.
They they have to build a bubble wand using the supplies they picked! Hope they picked well!
Do I have to tell you how much kids love this challenge?
One more update that is a big part of something new I am trying to add to my store- BETTER PREVIEWS!
I know, as a buyer, I need a good preview, so I can see what I am getting. So here's my Before preview of Bubbles:
It is a collage format and looks really neat and tidy, but it is also microscopically small.
So, I am trying to expand those previews into a more buyer friendly layout like this:
The pages are larger and I add some extra information about what you are getting.
There you have it - my latest make-over. I have a few more planned for the summer! (Which, by the way, seems to be flying by!)
Thanks to the ladies behind this Seller's Challenge!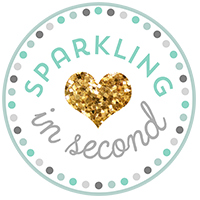 You should go visit their blogs and join the Seller's Challenge. It motivated me to get myself in gear today! (Now, I really need to go take a walk!)